My website is made possible by displaying online advertisements to my visitors.
Please consider supporting me by disabling your ad blocker. Or donate on
patreon.com/soggymods
or through PayPal
Don't download program until in agreement with EULA

This work by George Kazanjian is licensed under a Creative Commons Attribution-NonCommercial-NoDerivatives 4.0 International License.
Based on a work at http://soggymustache.net.


Unsplash wallpaper is a simple program created to quickly and automatically set your wallpaper to a random image from unsplash.com
Download
Below is an example of the program running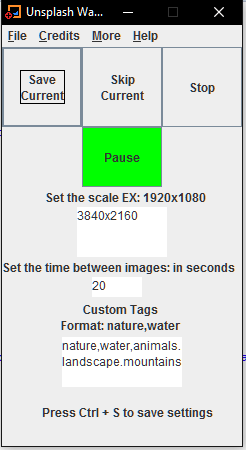 Changelog
1.0: initial release